The JEAN DEMERS HOUSE in QUÉBEC
Maison Jean Dumay-Demers,
located at 28, boulevard Champlain or 39 rue du Petit Champlain, Quebec, Canada. Stone house built in 1689. It was inhabited by the Dumay-Demers until 1764.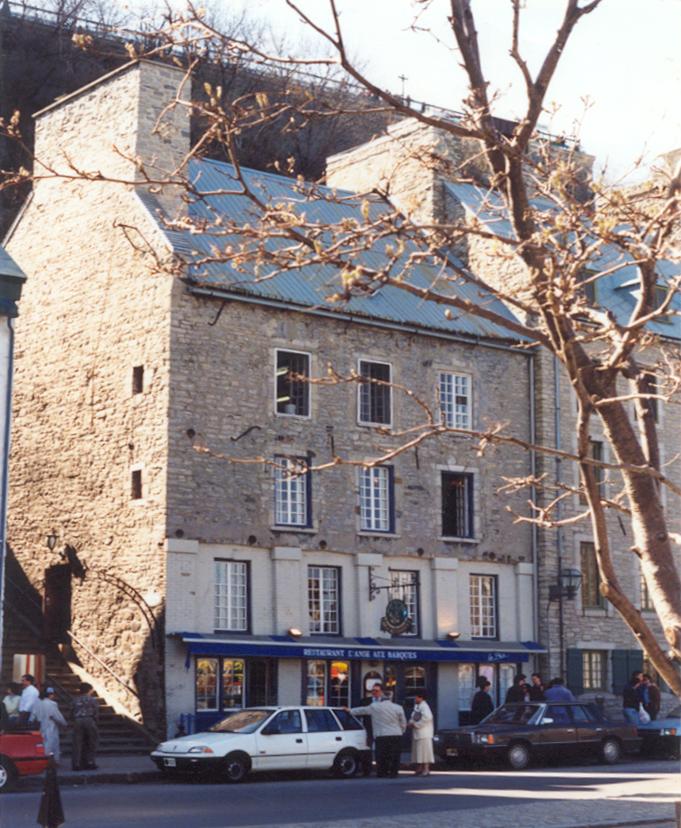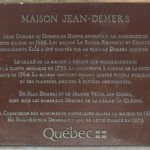 In 1689, on the original site of a first wooden house destroyed by a fire, Jean Dumay (or Demers) undertook the construction of a stone house in Old Quebec City, with the help of the masons Le Rouge, Regnault and Charpentier. The Demers family lived in it until 1764. It was a victim of the bombings of General Wolfe and burned from top to bottom, but was restored around 1770.

This 17th century house, classified as a historical monument, is located in the Place Royale district, in lower Quebec City. In the past, it was on the edge of Cul-de-sac street (boul. Champlain), and,  the back facade was on Rue Demeules (now Petit-Champlain).
The age of  this Maison Demers and its architectural peculiarities make it one of the most beautiful jewels of Place Royale. She witnessed the cradle of civilization in New France and then the industrial frenzy of the last century.
Thanks to the hard work of Paul-Arthur Demers, the house was officially recognized as the ancestral home of the Demers. It is still remarkably well preserved thanks to the efforts of many people.
If you are there, look at the walls around you and imagine its more than 325 years of history. A plaque has been added to the back facade.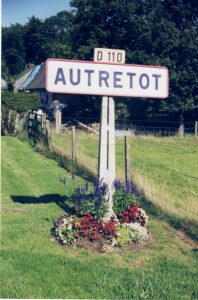 Name of the village in Normandy where the ancestors came from.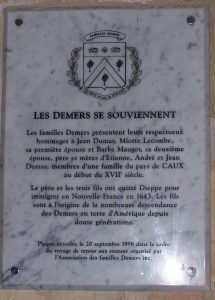 Plaque installed in the cathedral in Dieppe.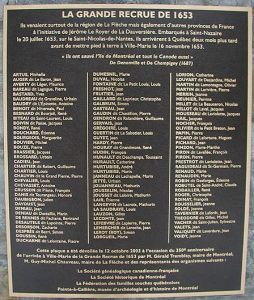 Plaque commemorating
The Great Recruit of 1653 in Montreal.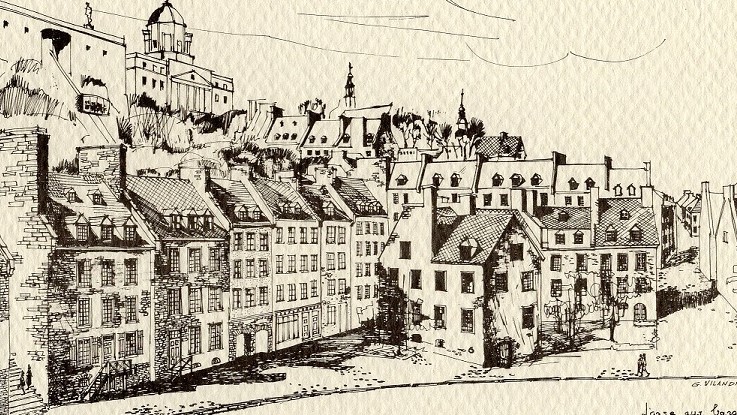 L'ANSE AUX BARQUES À QUÉBEC,
an engraving by the artist G. Vilandier,
illustrating the surroundings of the
Maison Jean Demers in Quebec City
(at the bottom left)..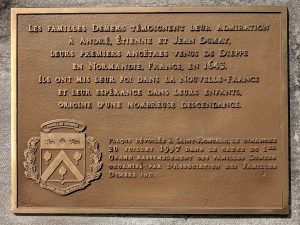 Plaque en hommage aux trois frères
à St-Romuald, Québec.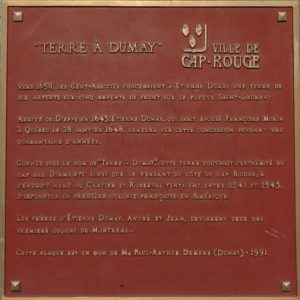 COMMEMORATION PLATE
" DUMAY'S LAND"
Installed on a stele erected at
4155, chemin de la Plage Jacques-Cartier, (Nautical Park) Cap Rouge, Canada.
Land granted to Étienne Dumay around 1650 where he lived for about forty years.
MAISON DELVECCHIO,
located at 404 Jacques Cartier Square
(corner of Saint-Paul Street), Montreal, Canada.
Stone house built on a lot owned by
André Dumay around 1655 to 1721.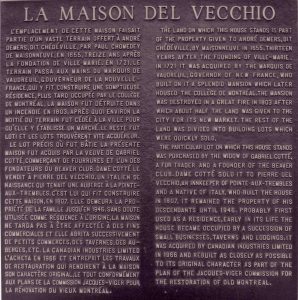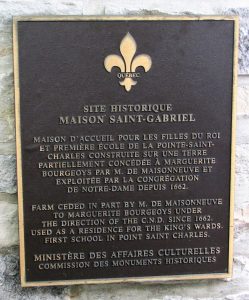 Plaque of the Maison Saint-Gabriel, Montréal
On the left, our founder Paul-Arthur Demers and on the right Myron DeMers in front of the Cap-Rouge plaque.