Books, videos and others documents about our family
Video (2004, French only narration)
on the Jean Demers House in Quebec City.
The date of arrival of the first Demers is according to some 1644 instead of 1643 and the restaurant no longer exists.
From St-Jacques de Dieppe to Nouvelle-France, Jehan Dumay tells us...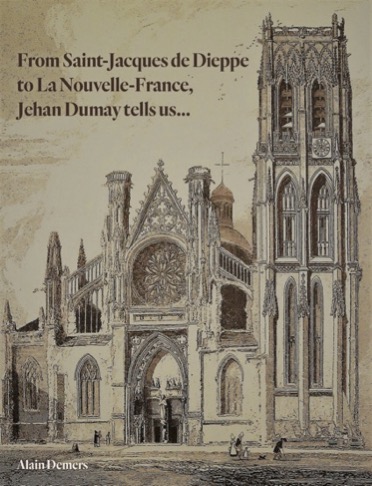 Les Demers et leur histoire
In 2012, the association published this book by Jacques Brunette, 237 pages, ISBN 978-2-9813072-0-0. Unfortunately, it is exhausted.