"Enabling today's Demers families to get to know each other and fraternize"
To be aware of our frequent publications informing you of our activities and/or news,
follow us on
Facebook
.
Do not hesitate to write to usto send us your comments or suggestions.
For example, we are constantly on the lookout articles of interest about our history and particularly on families who migrated in the 19th century to the Canadian and American West.
Incredible numbers of Francophones left Quebec at that time to colonize and populate these regions. Even today, French names are visible in all spheres of society.
Looking forward to reading you soon.
Andrée Demers,
President
"Among our ancestors, as in all families, some have made history and it is fascinating to discover them while learning to know our own ascendants better.
Alain Demers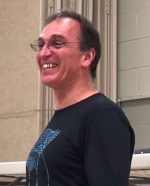 I am very honoured to be the first member of your Hall of Fame and I want to support you to ensure the future of the association.
Jacques Demers, PDG, Les Serres Demers
I really got to know the origins, not only of my family and ascendants, but of all the Dumay/Demers.
Maurice Demers
Here are the advantages of becoming a member:
Subscription to the L'Arbre de Mai Bulletin
Invitation to all Annual and Special Gatherings
Be part of the Demers family
Collaborate in this wonderful adventure!
Don't wait any longer!
Become a member today!
Click here for the membership form!