A WORD FROM OUR PRESIDENT

Allow Demers families of today
to become acquainted and fraternize.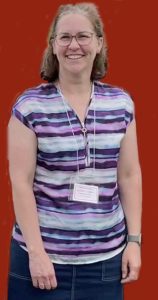 Dear cousins,
We want to stimulate the feeling of pride and of belonging to our surname while highlighting exploits, events or projects involving members of the Demers families.
Our association has existed for quite a while and some of our members have been active for more than 30 years. The "rejuvenation" of our Board of Directors is well underway and I need you, especially generations X, Y and Z, to help us maintain this momentum.
Beyond genealogy and history, we want, to entice you, that you recognize yourself in our Association and only through you can this be done. I look forward to meeting you soon.
Andrée Demers President